High Quality mushroom growing room climate machine
Products Visitors:1168
Products description:
In modern mushroom plant, people grow mushroom with climate control system and adjust the temperature, humidity, co2 etc .Different mushroom type request for different growth environment. RIght temperature and humidity will become necessay.
Climate contol unit has overall structure and split in two. In whole mushroom plant, different function space will request for different environment control system. Such as in cooling space, split climate control system is necessary; In cultivation room and growing room, overall structure unit are necessary.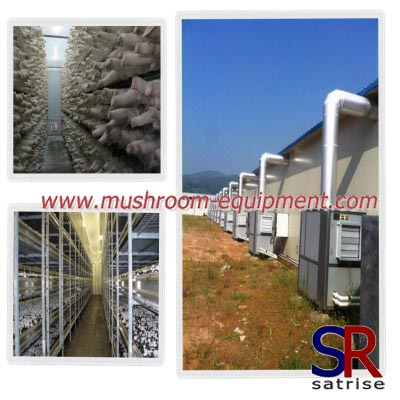 According to cooling source difference, there are water cooling unit and air cooling unit. When choose the right model unit, you should consider your local source condition. Compare to cost, water cooling model is cheaper than wind cooling model.But if your local minimum temperature is less than 0c temperature and you must produce mushroom each day,air cooling model control unit will become necessary.
New Products
Relative Keywords
You may also be interested in:
Business Type: