High speed All steel Personal Air Shower room
Products Visitors:1575
Products description:
Air Shower is used to blow away dust on clothing, equipments, materials and tools before workers or objects enter the Clean Room; meanwhile, its Air Lock function may effectively control personnel passing in and out, as well as act as various levels of buffer room for clean room to prevent cross pollution.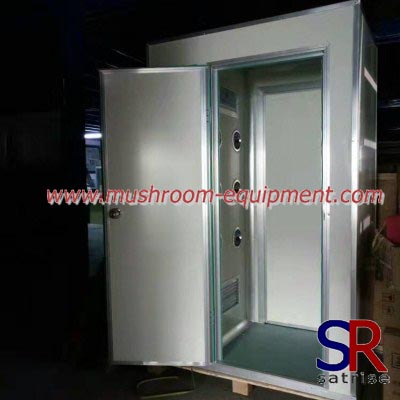 Features:
1.Photoelectric sensor, automatic blowing;
2.Electronically interlocked with double stainless doors;
3.Stainless nozzles;
4. Audio system;
5. With Auto, Stop, Manual, Emergency Stop function keys;
6. An Emergency Stop push button: will override the operating cycle to release the door locks immediately;
7. Custom made sizes are available.
New Products
Relative Keywords
You may also be interested in:
Business Type: