buy mushroom bag filler line
Products Visitors:905
Products description:
Mushroom bag filling machine mainly used in process of compost filling.Whatever you grow in bag or grow in bottle, you must finish the filling compost into bag/bottle. The model machine can help you improve the working efficiency.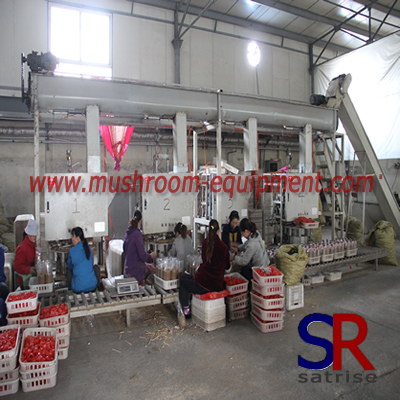 If your mushroom plant is big enough, local mushroom market good enough, you should consider the complete bag filling line. A complete automatic mushroom bag filling line include mixer equipment, scraper conveyor, bag filling machine etc. In order to make sure work continutity, it's better to order two mixer equipment. One mixer equipment mainly to mix the compost , Another mixer equipment mainly to store compost and supply compost to bag filling machine.
New Products
Relative Keywords
You may also be interested in:
Business Type: