mushroom breathing bag supplier
Products Visitors:850
Products description:
Description of the black fungus grow bags :
1.An autoclavable, patented spawn incubation bag with a microporus filter patch that allows gas exchange but precludes the passage of contaminants.
2.these bags are gusseted on both sides, allowing them to hold more material.

3.Widely used by mushroom growers throughout the world.

4.We use them for cultures and for growing oyster with a straw mixture.

5.We seal with an impulse sealer, but many just tie to seal them. Reusable in most circumstances.


Regular Size of the black fungus grow bags :

1)100*80*350mm, thickness 0.06

2)130*120*500mm,thickness 0.06

3)200*120*500mm,thickness 0.06

4)200*120*650mm,thickness 0.06

5)250*140*500mm,thickness 0.08

6)250*140*650mm,thickness 0.08

the size of the bag could be customized.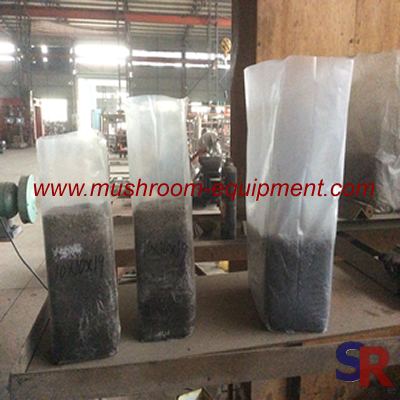 New Products
Relative Keywords
You may also be interested in:
Business Type: